It is no longer good enough for accountants to just have new technology; they need to tap into its full potential to stay ahead in the market and help drive business success for their clients.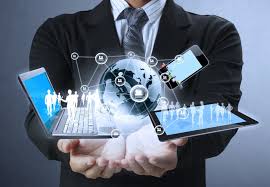 When running a practice, it is easy to forget that you should treat your firm as a business rather than just a service. Businesses focus on growth and productivity, and so should accounting firms. A key way to ensure maximum growth is the optimisation of technology for multiple purposes.
Today's technology can be adapted to your business, and here are seven ways you can use it to grow faster in 2018.
Automate processes for daily efficiency
The accounting and bookkeeping tools on offer today are transformative for both accounting firms and their clients. They can make tasks up to five times quicker than if they are completed manually, ensuring bookkeeping is automated and effortless, and there is no longer any need to spend time on mundane yet necessary actions.
The benefits of this automation are significant. The labour-intensive processes of yesterday only enable bookkeepers to have a limited number of clients, but with automation freeing up much of their time, they are able take on more clients, therefore growing their firm.
Offer real-time advice
Cloud technology enables accountants to give their clients anytime, anywhere access to their data within just a few clicks. This empowers the client to find out information for themselves instead of contacting their accountant, therefore releasing more of the accountant's time.
One barrier to cloud accounting is security; there are still clients out there, who will be sceptical about the cloud. It is the accountant's job to be knowledgeable about how cloud security works and stay up-to-date with changes so they can reassure their uncertain clients.
By providing clients with a way to access their data easily, accountants can spend more time growing relationships with current clients and looking for prospects.
Be contactable anytime, anywhere
There are many ways to reach current and prospective clients now. Traditional face-to-face meetings, telephone calls, and emails are now mixed with messaging apps, video calls, and social media. Accountants must be contactable and active on all platforms. Listen to your clients and establish their preferred way of contact.
Accountants can be in contact with clients even when the client is not actively seeking their services. Social media is an effective and sometimes even free way to market yourself. By posting content clients want to see, establishing a strong brand, and even reacting to comments from customers and prospects, firms can grow their business.
By advising your clients that they can contact you whenever they need to, and ensuring you always answer them or get back to them as soon as you can, they will trust your services and be more likely to recommend you to others.
Optimise services for millennial clients
Since millennials now make up 35% of the workforce according to a KPMG report, all businesses must ensure that every aspect of their services meet the preferences of these workers. This includes how they receive their invoices and other communications, and the overwhelming preference is for digital.
Out of the millennials surveyed, 82% would prefer if their accounting firm went totally paperless. It is easy to agree that removing paper receipts from the mix would be easier, not least because it prevents the issue of losing them, but actually making the switch is another story. Now, with products out there like Receipt Bank's scanner app, clients can snap receipts and invoicing and send them to their accountants quickly.
Always consider the preferences of each individual client and cater to this. Show potential clients you can adapt to their specific needs, and be aware that many will favour digitisation.
Embrace mobile working
Apps are the friends of accountants and clients alike. If customers can use a smart phone, they will find using accounting apps, such as Receipt Bank, easy. By installing these apps on their phones or other mobile devices, clients can make use of them wherever they are; if they have a busy day planned they can still send paperwork while waiting for the train!
The benefits for the accountant are also clear. Clients can get receipts, bills, and other paperwork to accountants via apps in real time rather than sending everything at once at the end of the month. Accountants can then process them as they come in, and provide their customers with outstanding service by giving them the information they need to run their business successfully all the time.
By encouraging your clients to use mobile apps, you will reduce their responsibilities as well as making your job easier and giving you the chance to deal with bills as you go along.
Impress current clients, and gain new ones
According to 80 percent of high-performing accountancy firms, adding value to existing clients is the most effective means of growth. For this reason, accountants should not only look to implement new technology with prospective clients. They also need to get current clients on board.
Book in some time with your current clients to talk about their pain points and how you could help them grow their business. Introduce the new technology they could make use of to save them time and make their jobs easier. Sell them a package they cannot turn down because doing it themselves would be more expensive and time-consuming.
Excel during tax season
By making full use of automation tools and accounting apps, firms can always stay one step ahead of their clients' needs. Technology leaves more time to consider advanced improvements to client services, such as rolling out a monthly recurring revenue model instead of dealing with a mad rush at tax season.
Accountants should actually see tax season should as an opportunity, rather than a nightmare. It is a chance to convert year-end customers into monthly paying customers, therefore providing the accounting firm with a steady cash flow.
Technology can be the difference between a good and a great business. Accountants can use technology to bring maximum benefits to both their firms and their clients, enabling their practices to become thriving businesses in 2018.
Find out how Stanley Carter can help your business work smarter, grow faster, and go further contact us on 01612056655 or send us an email info@stanleycarter.co.uk or check our website for further details www.stanleycarter.co.uk