Since the UK voted to leave the European Union (EU) in 2016, there has been one thing on the minds of HR professionals and business leaders alike the issue of hiring and maintaining overseas staff.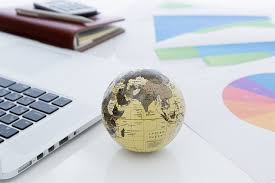 Brexit has cast a question mark over the future of the global workforce and with VISA issues for existing staff looking to be problematic and hiring overseas talent going to become more difficult, businesses need help.
To achieve this, Human Resource (HR) departments and those responsible for recruitment must be aware of the options available to them to enable the business to easily expand and hire the people they want, where they want. This is where organisations should look towards partnering with a direct Employer of Records (EOR) service provider.
With a potential economic slump on the cards, preparation is key. A third party service used by businesses looking to expand and create entities overseas, an EOR takes care of all of the issues traditionally associated with the minefield that is global recruitment. Helping make the transition into new territories more simple, these service providers speed up the process of setting up shop abroad in a cost effective way. So how does it work and how can it really help in a post-Brexit world?
Time saving
Carrying out HR tasks is time intensive and it's no wonder that companies often wildly misjudge the time it takes to carry out processes which are traditionally the expertise of HR professionals during periods of global expansion.
Sorting out documentation and translations, hiring new staff, and getting to grips with local payroll and tax regulations are all obstacles that can take a relatively long time to work through when setting up a new office abroad. Underestimating the time it takes to establish a business overseas is a key pitfall faced by organisations expanding globally.
But this is where an EOR service provider can help. Taking responsibility for all processes relating to employment contracts, payroll and tax compliance away from HR departments, EORs can save them time and prevent unnecessary stress when it comes to dealing with the nuances in specific regions.
Outgoings
The costs associated with expanding overseas can be crippling, especially for small business wanting to ride the wave of success onto pastures new.
Unforeseen costs can come from multiple sources, depending on the country you are looking to expand into. These include, but are not limited to, recruiting staff, funding health or housing benefits and complying with the legal requirements for annual leave outlined by the host country.
For instance, in China, an employer is required by law to foot the bill for an employee's housing fund and social healthcare programmes and in Switzerland, those under the age of twenty are entitled to one week more annual leave than the rest of the population. And those are countries that aren't even in the EU, so add the other twenty seven member states and the nuanced ways they do business into the mix and you can see how complex things get. Especially as the UK does much of its business with EU countries.
It's factors like these that not only mean business owners are confronted with costs they were not expecting, but also are at risk of legal repercussions should they not comply with these country specific regulations.
EOR service providers can help here too. Setting up an entity abroad no longer needs to be decided on the basis of the financial reserves; time or legal expertise a business has available to it. Instead, this will be the only time that hiring another entity won't actually cost the company money, but help it make savings.
Legal compliancy
Ensuring the decisions a company makes are above board is paramount to both its financial success and the longevity of its trading. The process of ensuring legal compliancy can be a daunting one and can put companies off recruiting staff and setting up shop in overseas territories altogether, or lead them to cut corners. The principal issue with this is that by bypassing the aforementioned formalities, businesses then run the risk of breaching both employment and tax laws.
EOR service providers can not only save businesses time, money and prevent them from breaching these local laws, but now the once-daunting process of setting up an entity abroad has never been easier. With EOR, companies can embrace the opportunities that lay ahead of them overseas with open arms, rather than confining them to function on a national basis only and HR departments and recruiters can rest assured things will be done correctly without affecting the talent pool.
If you expanding overseas and require help and assistance registering your company and/or employment contracts give us a call on 01612056655 or send us an email info@stanleycarter.co.uk or check our website for further details www.stanleycarter.co.uk