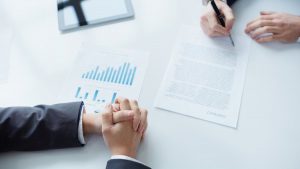 As with every New Year, January marks a particularly busy month for two sets of professionals; personal trainers and accountants. Gyms are at their busiest at the beginning of each year, packed with people wishing to stick to their New Year's resolution to lose weight. Accountants, on the other hand, are spending many hours in the office trying to tie up year end.  As much as any financial controller tries to prepare, year end always ends up being a battle of time versus a multitude of tasks.
We live in the digital age where the importance of big data has become more noticeable than ever. Companies have come to rely on business intelligence to clean through vast data lakes in order to drive business strategy and increase profits. However, this increase in data volume impacts all departments, many of which still rely largely on manual processes. None of these are as critical to success as the financial control function. Heads of Finance will no doubt appreciate that their teams are recipients of data outputs from a variety of sources, which are then consolidated for financial and management reporting purposes; often relying on hours of dedicated data mining and formatting by overqualified accountants.
This juxtaposition between the use of highly automated business intelligence to create strategy and revenue versus the manual, laborious approach taken by the back office could not be more striking in 2018. Often, the real casualties in this scenario are data integrity and financial intelligence. For most companies, the effort required to complete key accounting and finance tasks takes away time that could be used to ensure the integrity of the data and deliver continuous management information that adds value, such as liquidity and budget forecasting.
Gaining financial control means getting ahead of the many period end processes and gaining efficiencies in the routine tasks, such as intercompany or expense management, in order to produce reports that add value to your business.
Without a doubt, gaining control requires automation. It would be easy to suggest that this could mean the end of the trusty old spreadsheet. For many this is not true, and a frightening thought.  But consider this; as data volumes grow, the limitations of spreadsheets becomes all too apparent. For many finance professionals, spreadsheets are the primary tool of choice for ad-hoc scenarios. It goes without saying that most financial controllers are highly adept at using systems such as Excel, Numbers or Lotus 123. But all too often manual processes are initially used as stop gaps which, in time, become strategic and part of the problem. This is particularly true when it comes to reporting. Unfortunately, the reliance on manual processes can, and does, lead to error.
It would be easy to dismiss the importance of spreadsheets. The simple fact is that spreadsheets are irreplaceable and will continue to be a part of every day life in finance. The trick is to limit their importance in any process and seek automation wherever possible.
Financial Control is at its busiest at the beginning of each month. The number of tasks performed during the first 3-10 days (depending on the firm's policies) of the month to close off the previous month's books is typically a challenge leading to countless late nights. Adopting a more streamlined, automated approach as outlined above significantly reduces time pressures and leads to a cleaner, more efficient month end close.
If you need any help with your month end accounts send us an email info@stanleycarter.co.uk or check our www.stanleycarter.co.uk