We're just a matter of days into the New Year and no doubt accountants are already looking ahead at the new challenges and obligations 2018 will bring.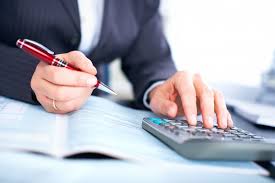 Of course, some of the most important deadlines for accountants to meet fall in the first few months of the year, and May 2018 brings a deadline of a different nature – with firms needing to ensure their data is compliant with the new EU-led  General Data Protection Regulation (GDPR).
But what other challenges might accountants be facing this year, and how might they need to prepare to respond to them?
Self-assessment deadline looms large
The first real target to meet for accountants is the annual scramble to ensure clients submit their online tax returns in order to meet the 31 January deadline.
In truth, of course, the majority of accountants will have done the bulk of preparation by now; readying their clients and securing the necessary information for the 2016-17 tax year in the hope of comfortably ensuring submissions are made.
However, if you are struggling to extract the last pieces of information from your clients it's worth sending out one last mail shot as soon as possible, not only to remind them about the deadline but also to ensure they fully realise they are entirely responsible for submitting their returns and thus avoiding triggering the automatic £100 penalty.
You don't want to be in a position where any client tries to put the blame for any penalty at your door.
HMRC is in the process of reviewing how penalties are applied, with a review suggesting a driving licence-style points system, but for now, the immediate £100 fine remains in place, with further penalties following for clients who continue failing to submit.
New dividend threshold
In terms of new policies coming in place this year, that you may need to direct your clients towards, the first involves the reduction in the tax-free allowance for dividend income.
From the start of the new tax year in April, legislation will come in reducing the band where dividends incur a 0% tax charge from £5,000 to just £2,000. Clearly, this could have an implication for how some clients choose to be remunerated in the future.
Tax relief for finance costs reduced
Also in April, the tax relief available for the finance costs of individual landlords will continue to be hit.
During the current 2017-18 tax year, higher rate tax payers have only been able to claim higher rate tax relief on 75% of the total finance costs deductible from rental income received. The remaining 25% of finance costs incurred only qualify for tax relief at the basic rate. From April 2018, the higher rate relief available will fall to 50%. Ultimately, landlords will only be able to claim basic rate tax relief on finance costs incurred; this process is set to be completed at the start of the 2020-21 tax year.
Making Tax Digital comes ever nearer
Finally, while Making Tax Digital (MTD) will not start to come into force until April 2019, many sole traders, partnerships or limited companies likely to be affected should be advised to consider whether their existing bookkeeping function will meet HMRC's strict MTD filing requirements. If it doesn't they will need to invest time and effort into adapting their record keeping to be MTD-compliant. This is not something that can happen overnight. The smooth transition can only be achieved if sufficient time is allowed for planning and evaluation.
While many VAT registered entities are already virtually compliant, for others the process will take a little longer, and it will be prudent to consider software choices a good nine months in advance of any new legislation coming into place. For a number of businesses therefore, the summer of 2018 will be a good opportunity to choose an option that will work best for your needs.
If you need assistance with your self assessment or any other tax matters email us on info@stanleycarter.co.uk or check our website for further details www.stanleycarter.co.uk