As the ribbon is cut on 2018, there's usually a slight pause in business owners calendars which can be used to look back at what your company's accomplished and how it might be get better.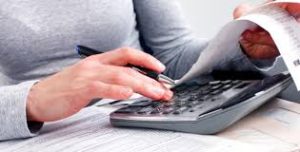 Managing a small business is a complex endeavour that only passionate people can dare to undertake. A small business owner has to wear many hats, especially in managing sales, customers, workers, partners, and personal life at the same time. Keeping the finances of a small business running efficiently is one task that business owners cannot afford to outsource or delegate completely because finances is the lifeblood of the business.
However, managing the finances of a small business is fundamentally complex because there are so many balls that you must juggle at the same time. Nonetheless, the right tools can help you manage your business finances more efficiently without ignoring other important parts of the business.
Anyone who needs to complete a Self Assessment has the potential to shave hundreds of pounds off their tax bill by getting savvy on which expenses are eligible for relief with HMRC. 
Keeping proper accounts is an important part of managing a small business, but the accounts of a small business can become confusing pretty fast if you don't have a background in finances. In fact, many small business owners need help knowing where their personal finances end and where their business finances begin.
Once you moved up from being a sole proprietorship to become a small business owner, you'll start having to manage other people other than yourself alone. However, many small business owners who don't have a background in HR tend to see payroll management as a time consuming process.
Expenses are an important part of running a small business; you'll have a number of core operational expenses and an even higher number of non-core but important expenses. You'll spend money on petrol, meals  coffee with potential clients, and sending holiday gifts. Those seemingly minor expenses can pile up and leave a big hole in your finances.
If you need help organising your finances this new year or to prepare your self assessment send us an email on info@stanleycarter.co.uk or check our website for further details www.stanleycarter.co.uk